Description
Creality CR-M4 3D Printer Overview
Bring large, detailed designs to life with the Creality CR-M4 FDM 3D Printer. The CR-M4 offers an increased build volume allowing seasoned builders to print life-size models, batch-print, and optimize prototype models with increased accuracy without reducing speed and performance.
You can use the CR-M4 as a stand-alone device so you can easily print from the USB-A, USB-C, and RJ45 ports as well as Wi-Fi technology. Unleash your creativity with the 17.7 x 17.7 x 18.5″ build volume, giving you enough room to create various models of all shapes and sizes. A heated steel platform, CR Touch auto leveling, and single 1.75mm extruder nozzle assist in ensuring your designs are printed accurately with a 50- to 350-micron layer resolution. You can use PLA, TPU, PETG, and ABS filaments with the CR-M4, giving you many options when considering your build. Dual Y-axis Linear Rails are CNC-machined from bearing steel to provide optimal accuracy and smooth motor operation as well as withstand hours of prolonged printing, ideal for batch-printing.
Quasi-industrial Large Format
CR-M4 boasts a massive build volume of 450*450*470mm. It's a real workhorse to create big models with less or no post-processing or to batch-print more parts in one go. Time to max out creativity and let thoughts run wild.
Wide Applications
‧ Life-size model
‧ Small-batch production
‧ Prototyping
‧ Architectural model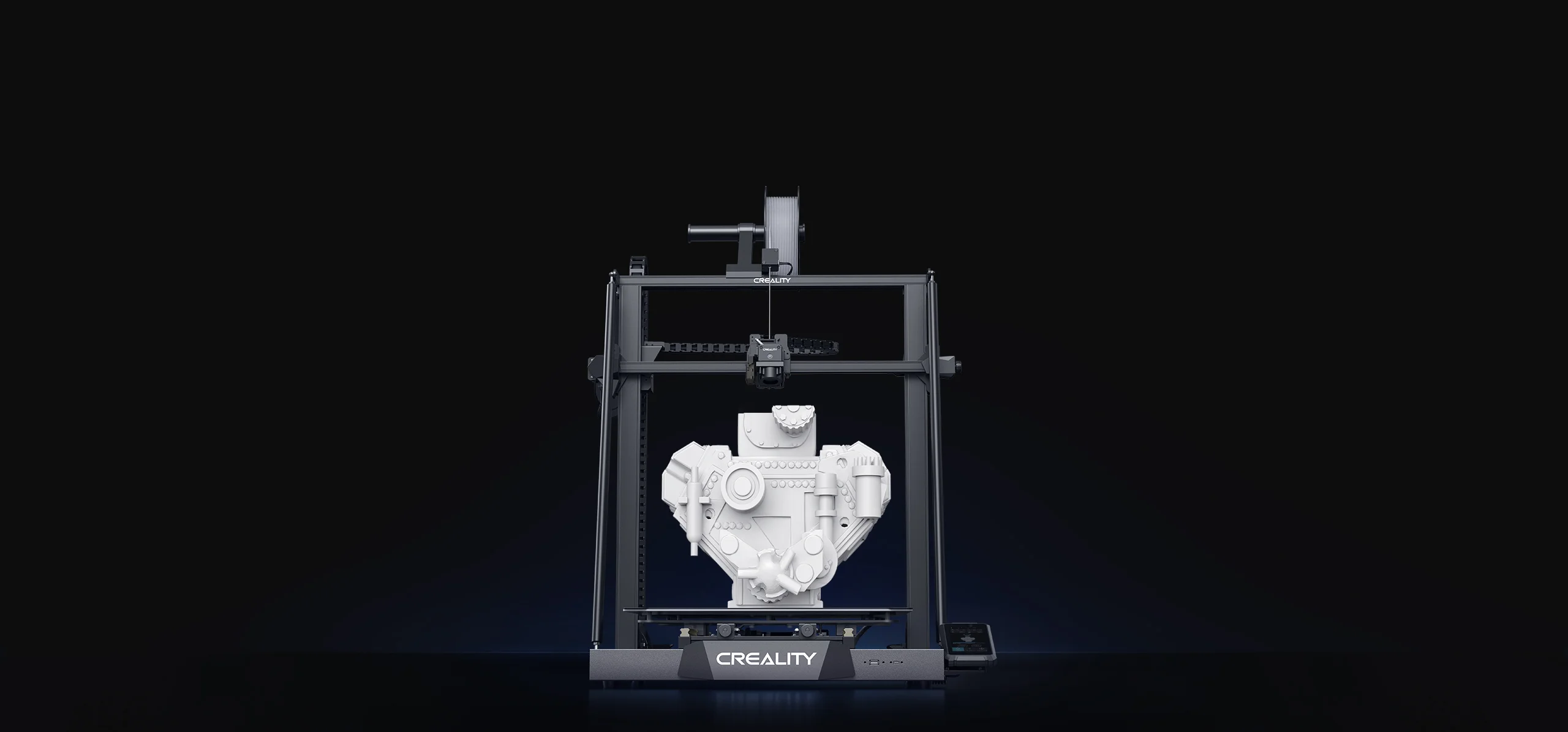 Precise and Reliable
Dual Y-axis Linear Rails
2 CNC-machined precision linear rails optimize the Y-axis transmission which, driven by a strong and precise motor, runs accurately and smoothly.
Made out of bearing steel, the rails withstand wear, blacklash and heavy load. Way more reliable and durable than V-slot rails.


Always a Handy Way of Printing
Able to print via USB drive, USB-C cable, RJ45 cable, or WiFi. With a LAN connection, users can print from any PC on the LAN by using Creality Print.
With an Internet connection, users can print and monitor remotely from the Creality Cloud APP or Web.


Creality CR-M4 3D Printer Start a Print Farm with Multi-printers Control
When many CR-M4 printers are online, it is easy to start a 3D print farm for volume production,
where the printers produce the same model on a single command from Creality Print or Creality